Stealth-3 Custom TJ Cut Down .45

&nbsp
Stealth-3 Custom TJ Cut Down 4+1 .45, Based on the Balaster Molina .45
Until the AMT D.A. .45 was the Smallest .45 Auto for Years !
Fully "Melted" (Sharp Edges Rounded) - Black Teflon Plated - Cocobolo Grips
Custom Finger Rings Added For Postitive Grip When Running Or In Combat.
Cut Down Guns Have MIDDLE Sections Removed, NOT Just Cut Off Ends.


***Please note that this gun was STOLEN from me in 1992, and I will offer a finder's fee for it's recovery, or even information leading to it's recovery!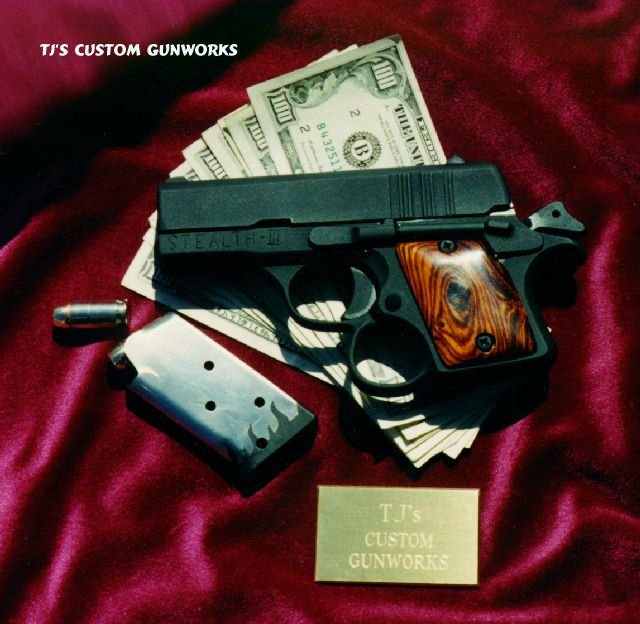 TJ's Home Page | TJ's Price List | TJ's F.A.Q. Page