Close-Up Photo Of Re-Worked & Polished Sig P239 Parts

In This Photo You Can See The Extent That I Re-Work & Polish The Internal
Function Parts On a Sig or Other Pistol In My Shop For a Deluxe Action Job.
Also Depicted Is The Hand Radiused And Polished Trigger, Semi Bobbed
And Polished Hammer, and High Polished & Jewelled Barrel.

If You Would Like To See The Steps Taken
To Get The Parts To THIS Stage, Click Here.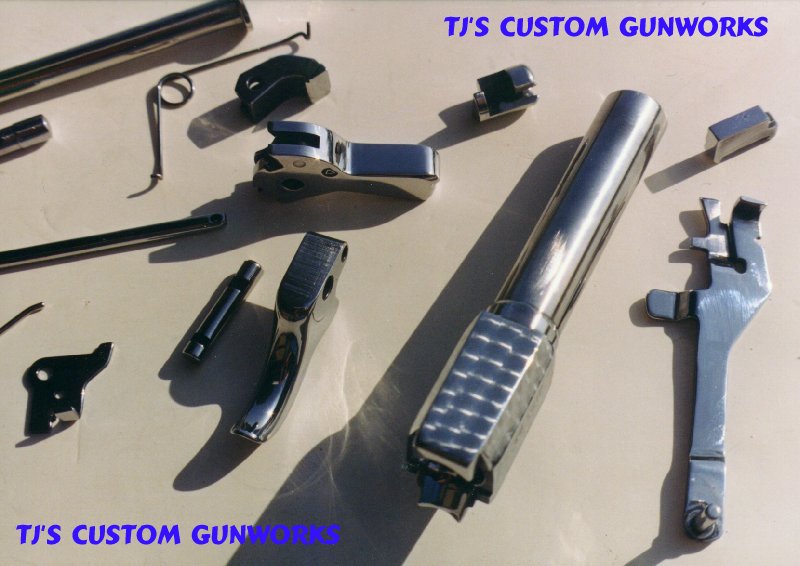 TJ's Home Page | TJ's Price List | TJ's F.A.Q. Page