Semi Bobbed Spur Hammer on Older Sig 220

This Depiction of a Semi-Bobbed Hammer is Smaller Then Average.
I Can Cut Your Hammer (220,225,226,228,229) With 1 To 4 Serrations,
Depending on How Deep (Deeper = More Aggressive) and How Long You Want it.
I Can Also Remove as Much or Little Of the Hammer You Want.
You May Want to Make Reference To a Particular Photo When Ordering a SemiBob.
This Hammer Has TWO Shallow Serrations and More Hammer Tang Removed.
This Particular Hammer Is The OLD Style Sig P220 "Spur" Style Hammer.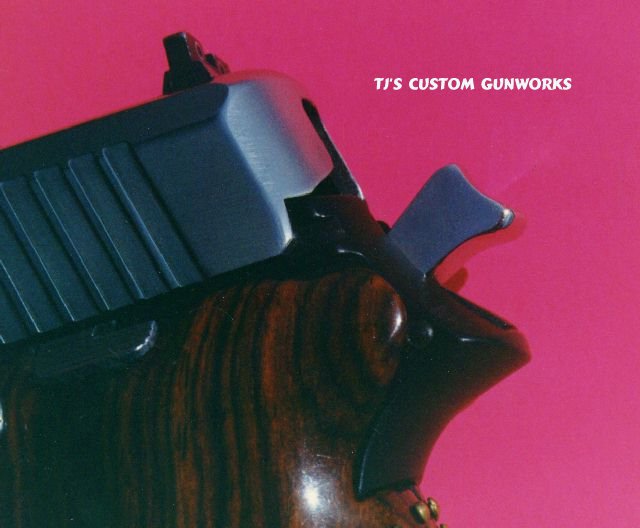 TJ's Home Page | TJ's Price List | TJ's F.A.Q. Page