Semi Bobbed Hammer on Sig 220

This Depiction of a Semi-Bobbed Hammer is Smaller Then Average.
I Can Cut Your Hammer (220,225,226,228,229) With 1 To 4 Serrations,
Depending on How Deep (Deeper = More Aggressive) and How Long You Want it.
I Can Also Remove as Much or Little Of the Hammer You Want.
You May Want to Make Reference To a Particular Photo When Ordering a SemiBob.
This Hammer Has TWO Shallow Serrations and More Hammer Tang Removed.

Also Depicted in Photo is my Black Teflon Plating, Custom Frame Annodizing,
Melted Meprolight Night Sights, And TJ Stainless Grip Screws.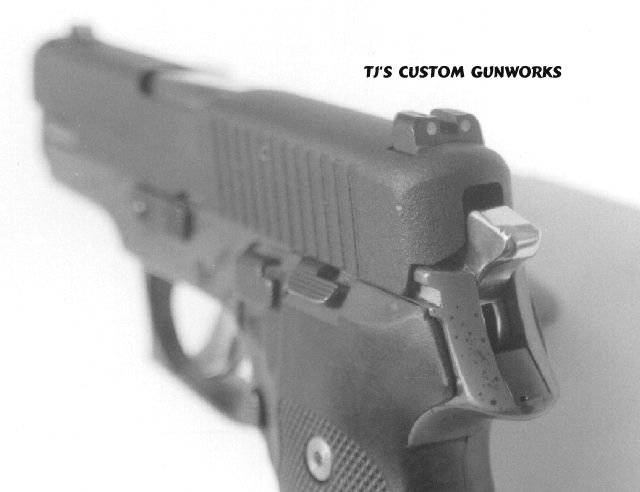 TJ's Home Page | TJ's Price List | TJ's F.A.Q. Page