Throated & Polished Beretta 92F Barrel & Fit & Polished Extractor

Even The Most Reliable Gun In The World, The Beretta 92F . . .
CAN be Enhanced With Custom Action Work As Well As Ramping and
Polishing the Barrel Feed Ramp + Fit / Polish the Extractor To Help
Ensure the Extractor Slips Over The Cartridge Case and
NOT Butt Against It, Thus Possibly Breaking Off the Extractor Hook.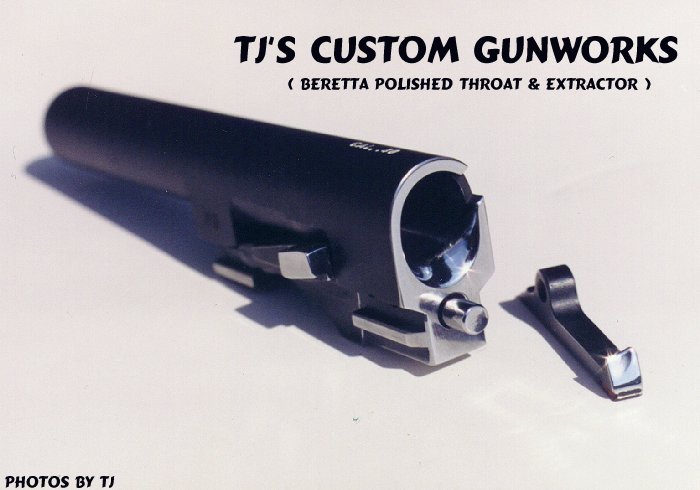 TJ's Home Page | TJ's Price List | TJ's F.A.Q. Page