---
Custom Made Compensator For Sig Sauer P239

Custom Shapes & Sizes Can Be Made To Order, A Piece Like This Was $800 Installed.
( The Bar-Sto Barrel Fitting was Extra. )
After All Final Fitting Was Complete This Comp Was Black Teflon Plated.
I Can Custom Fabricate a Compensator to YOUR Specifications,
With as Many or Few Ports as You Want and In Whatever Size & Shape You Want.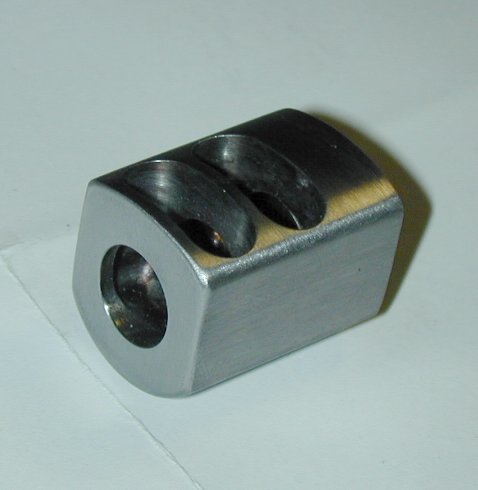 And Here Is The Comp Just Prior To Final Installation On A BarSto Barrel,
With Black Teflon Plating On Comp And Flat Cut On Precision Threads For Set Screw.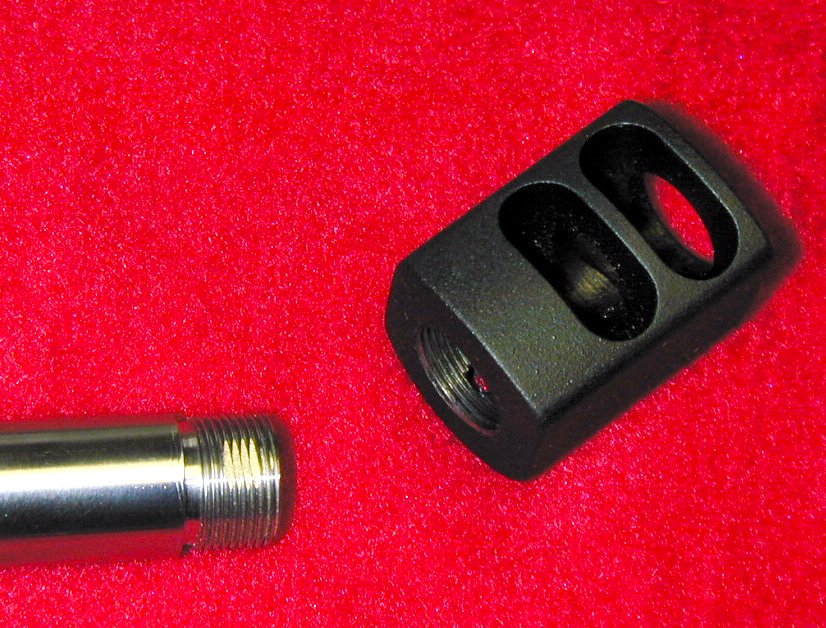 Click Here To See The Completed Gun
TJ's Home Page | TJ's Price List | TJ's F.A.Q. Page